Designer
Andrew Doucette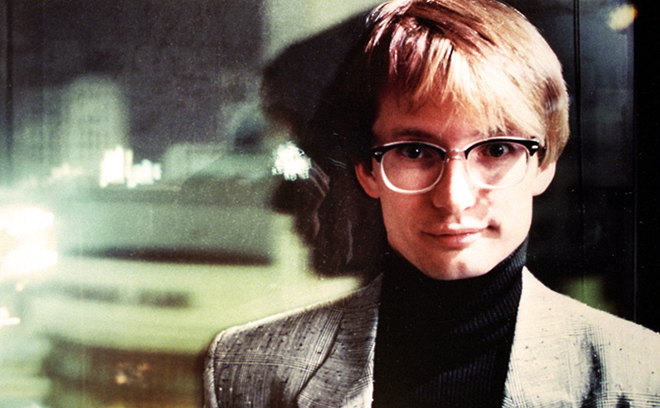 Andrew Doucette is a title designer, digital artist, and director based in Orange County and Glendale, California.
Born in Massachusetts, Andrew lived in England and Nebraska as a child until 1969, when he moved to California. He attended University of California for studio art, and later University of Southern California for film.
He has directed music videos for artists including JJ Fad, Jane's Addiction, The Pursuit of Happiness, Kon Kan, Frankie Knuckles, OMD, The Rave-Ups, Suzanne Vega, and others.
He has worked with studios including Celestial Mechanix, Inc., Silvey & Co., Strato Films, Rock Paper Scissors, Seiniger Advertising, Dayton/Farris, Graying & Balding, Jane Simpson's Triplane, and Lumeni Productions.
He has designed title sequences for film including TerrorVision, Tank Girl, Suicide Kings, and Crawlspace. For television, he has designed the title sequences for Fame, Small Shots, Strange Luck, Ned Blessing: The Story of My Life and Times, and Eerie, Indiana.