Designer
Hattie Stewart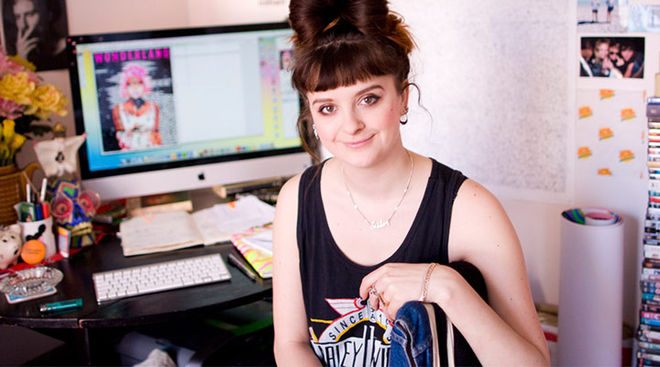 Hattie Stewart is a London-based illustrator and title designer.
A self-professed 'professional doodler,' Hattie has had work exhibited in Los Angeles, Miami, New York, Berlin, and London, and collaborated with designers such as House Of Holland, Marc By Marc Jacobs, and Adidas.
She is probably best known for her 'Doodle-Bombing' project, in which she draws over the covers of publications such as Interview, Vogue, i-D, and Playboy. She is also a frequent contributor to Nylon and Rookie.
In 2014, Hattie entered the world of film title design, providing animated title cards and illustrations for Charlie Lyne's essay film Beyond Clueless.
Articles
interview