Designer
Mary Meacham Hogg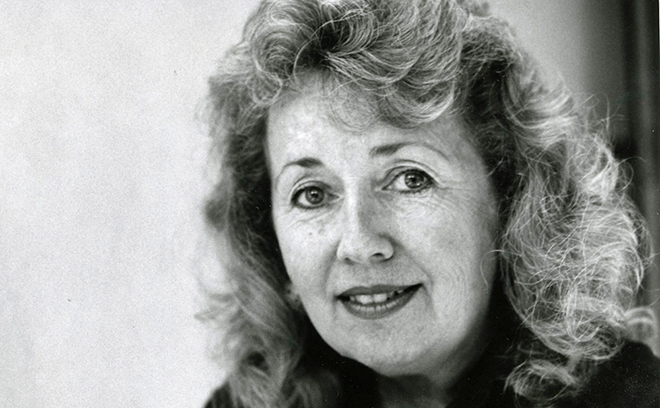 Mary Meacham Hogg is a title designer and artist based in Los Angeles, California.
Originally hailing from San Francisco, Mary studied at the City College of San Francisco and then quickly entered the workforce. She had intended to pursue fashion illustration; however, her final project in college was an animated film which caught the attention of Milt Kerr and led to a job at his studios in 1962, creating animated commercials and short films. The following year, she joined David L. Burke and Associates, doing production for ads and brochures, and in 1964, moved over to Reg Jones Design.
In 1964, Mary moved to Southern California when she was offered a job at MGM Studios to work in the Title Dept, where she remained until 1987. When MGM released Gone With The Wind in widescreen in 1967, Mary recreated the titles. From 1970 to 1987, the Title Department at MGM was staffed by Burke Mattsson (as head designer) and Mary Meacham Hogg. The two worked together on over 400 titles for film and television, including Demon Seed (1977), Fun with Dick and Jane (1977), Death Game (1977), Southern Comfort (1981), The Natural (1984), and Young Sherlock Holmes (1985).
In 1986, MGM was purchased by Lorimar-Telepictures and the department was closed within a year. Taking a break from title design, Mary became a wildlife artist. She also worked part-time occasionally, contributing to projects in Disney's Title Department. She was hired full-time at Disney in 2000, working on title sequences to The Wild (2006) and Meet the Robinsons (2007), creating the English title sequences of Japanese films like The Cat Returns and Howl's Moving Castle, and end titles and crawls for Bolt (2008), Tangled (2010), and Zootopia (2016).
Articles
title only