Designer
Tnaya Witmer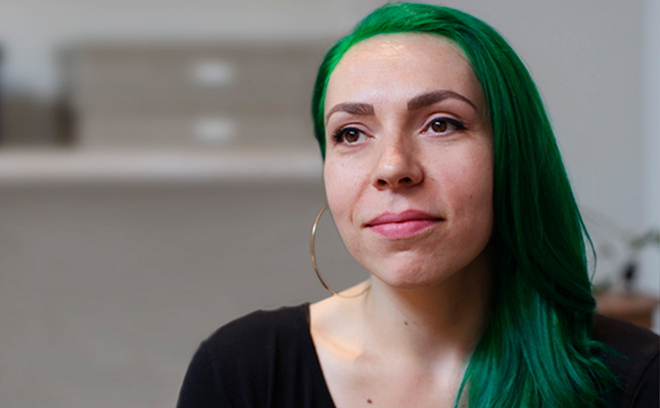 Tnaya Witmer is a motion designer and art director based in Los Angeles.
Witmer graduated from the Art Institute of Pittsburgh with a degree in Video Production in 2005 and began her career in the film and television industry as a freelance editor before transitioning into motion graphics.

In 2014, Witmer joined Sarofsky Corp. in Chicago as a full-time designer, where she worked on title sequences for Captain America: The Winter Soldier (2014), Guardians of the Galaxy (2014) and Guardians of the Galaxy Vol. 2 (2017), OFFF Mexico 2015, Ant-Man (2015), Doctor Strange (2016) and Captain America: Civil War (2016). She has also worked on titles for Halloween (2018) and Captain Marvel (2019), as well as commercials for Verizon, Budweiser, and Minute Maid. In 2018, she moved to Los Angeles to pursue freelance projects.