Designer
Wenden K. Baldwin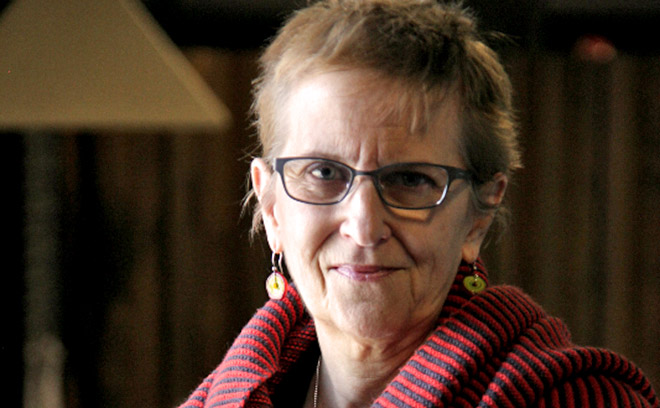 Wenden K. Baldwin is a title designer and visual effects producer based in Los Angeles, California.
Wenden attended Otis Art Institute (now the Otis College of Art and Design), studying printmaking, video, and filmmaking from 1975 to 1980. She started her career as a designer in the early '80s, working at B-movie house Cannon Films in the print advertising department. Soon thereafter Wenden started the Title Department at Cannon with her first feature film title for Maria's Lovers (1984), directed by Andre Konchalovsky. At Cannon Films, she collaborated with directors John Frankenheimer, John Cassavettes, Ivan Passer, and many more, designing the titles to Breakin' 2: Electric Boogalo (1984), Invaders From Mars (1986), Masters of the Universe (1987), and Bloodsport (1988), among others.
When Cannon Films closed, Wenden joined Cinema Research Corp., an optical house in Hollywood, running the Title Department. In the 1990s, she worked with Pacific Title and Art, doing title design as well as moving into digital compositing. She designed the titles to Universal Soldier (1992), The Scarlet Letter (1995), Albino Alligator (1996), and the Toni Basil-choreographed opening to My Best Friend's Wedding (1997).
Thereafter, she worked at VFX facilities such as Cafe FX and Pixomondo. She continues to do titles and visual effects work, primarily with independent filmmakers.