Designer
Geefwee Boedoe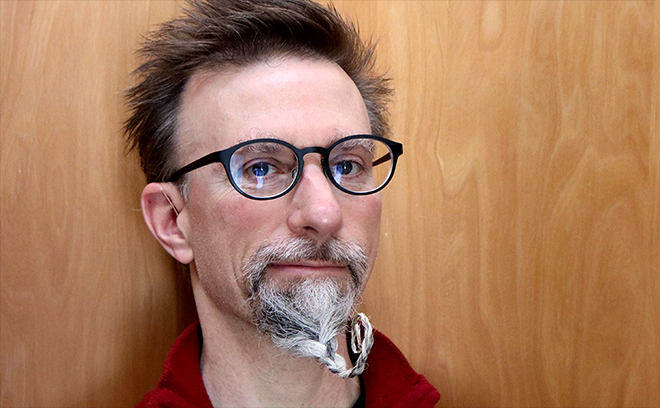 Geefwee Boedoe is an animator, illustrator, and filmmaker most well known for his work as a story and visual development artist for Pixar, Industrial Light & Magic, and DreamWorks.
He created the title sequences for films Monsters, Inc. (2001) and Flypaper (2011) and has designed characters and environments for Monsters Inc., Finding Nemo (2003), The Incredibles (2004) and others.
Upon graduating from CalArts in 1988, Boedoe started his professional career in the animation industry as a hand-drawn animator for Walt Disney Studios. Since then he has worked for Pixar, ILM, DreamWorks, and others, and his character and environment designs for film have been published in books, including The Art of Monsters Inc. (2001), The Art of Finding Nemo (2003) and The Art of The Incredibles (2004). A number of his paintings and drawings have been exhibited at MoMA in New York as part of a Pixar art retrospective.
In 2004 he wrote and illustrated the children's book Arrowville which was named one of the Ten Best Children's Illustrated Books by the New York Times Book Review, and also won the Best Illustrated Book award from the National Cartoonists Society. He also contributed illustrations to Roald Dahl – Songs and Verse, along with illustrators Quentin Blake, Lane Smith and William Joyce.
In 2009, Boedoe directed and animated the short film Let's Pollute which was nominated for an Academy Award. He is working on two other shorts, Peace is for Sissies and Try Ignorance, to create a thematic trio.
Articles
title only

interview